$77.00
Make Fantasies Come True. Lucid Dreaming Techniques Work.
Description
Lucid Dreaming Mastery teaches you how to program your dreams then experience them as if you were fully conscious.
Join Me…And I Will Personally Guide You To Experience Sensational Lucid Dreams Within The Next 60 Days
(Even If You Can't Remember Your Dreams Yet)
23 animated videos will teach you the most powerful techniques for inducing lucid dreams at will
You'll be guided every step of the way, making the whole process easy and transparent
You get a proven structure and techniques that have induced countless lucid dreams for people all over the world
You'll soon be creating the exact world you always wanted. You are in control. Complete and absolute freedom.
I tried lucid dreaming for 2 years using other techniques, but after 4 days with this system I had a lucid dream. I only had to practice for 5 minutes a day. The results speak for themselves.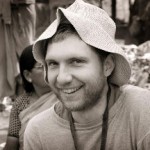 Ryan Van Der ZandenWaste Management Specialist
I had my first lucid dream since I started the course which was really cool. loving your course and you've got a very pleasant voice to listen to. You should record guided meditations:). You really have put a massive lot of work into this I'm starting to realize that!

Theresa ArnstromInternational Student Volunteers
"GUESS WHAT?! I had a lucid dream last night!! It was great! Someone in my dream asked me if I was dreaming and I had them pinch my arm. Nothing. Then I ran into a giant column to test. Nothing. Then I did the technique you showed me and realized I was dreaming and let out a giant belly laugh of joy and then started levitating/flying upwards! It was fantastic.

Amitayus HagaAgama Yoga Teacher
I'm only 5 days into the course and I just had my first totally lucid dream where I could control what happened! I've felt guided every step of the way and the results are way better than I expected. This course simply works.

Brian StrattonPeace Corps
I Want You To Experience Lucid Dreaming

This course is really a labor of love for me.

I really should be charging way more for all the animated videos you'll get, but I wanted to make it accessible to the whole world.

I want everyone to experience lucid dreaming.

I want you to experience the flourishing of your ultimate creativity.

I want you to experience the blissful thrill of absolute freedom. Absolute freedom.

I want you to heal your past traumas in a smooth and fun way.

I want you to solve your most complex problems using your dreaming mind.

I want you to experience the nature of your soul. The nature of this existence we live in.

I want you to experience all this.

That's why I've toiled for so long to put together this course.

It's the combinaton of 20 years of lucid dreaming experience, and countless hours sitting in front of a computer to perfect the animated videos, interactive quizzes, audio files, and walkthroughs.

All so you can have a taste of what true freedom can feel like.

Hi, I'm the Creator of Lucid Academy 

I've had lucid dreams since I was a kid, but by the time I was 14 society had conditioned me to believe that dreams and sleep weren't important. I was made to believe dreams were worthless and not real.

I remember very clearly walking into my dad's office one day when I was 14. I saw he had a journal gripped in between his hands and I asked what he was doing,

"I'm writing down my dreams," he said.

I didn't tell him this, but internally I laughed at him. I thought he was so ridiculous for spending time on something that wasn't real. I had gone from having natural conscious dreams, to thinking dreams were worthless. I had accepted the limited way most people understood this existence.

Flash forward 4 years to my first year at UC Berkeley. Imagine me and a brown bench by the side of a soothing river. A friend of mine mentions he had been "lucid dreaming," and it immediately sparked something latent in me. My experiences of conscious dreaming came flooding back in an instant.

I went home that night and typed "lucid dreaming" into Google, reading everything I could get my hands on.

This was truly the turning point in my life.

Two words settled inside me with such beautiful force…

Since then I've been on a personal quest to unravel the deepest secrets of lucid dreaming.

Lucid Dreaming Video Course

My journey started at UC Berkeley, where I spent most of my time studying dreams and sleep directly with the world's leading researchers.

During that time I devoured the most important cutting-edge and ancient, pre-biblical texts available. I practiced intensely during both the day and night.

I learned how to truly control my dreams. I learned to awaken a deep awareness that is untapped in so many of us. But I still wasn't satisfied. I knew there was more.

I knew I had only scratched the surface of what was possible in my explorations with consciousness and lucid dreaming…

Armed with a burning desire and unquenchable curiosity, I graduated from UC Berkeley and decided to search for the answers to the questions that burned so deep inside me.

The World's Greatest Masters of Lucid Dreaming

I've spent the past years traveling the globe, seeking out wisdom from some of the world's greatest masters of lucid dreaming.

Lucid Dreaming Video Course

I learned Tibetan Dream Yoga from Buddhist Lamas in the mountains, received secret teachings from Indian gurus in ashrams, studied sacred techniques in the jungles of Thailand, learned the mysterious ways of the Hopi Indians, and discovered ancient underground methods of the Yogic masters.

My journey has taken me from the academic halls of UC Berkeley to temples in obscure villages in India, all for the sake of uncovering the secrets of lucid dreaming.

I've learned the best, most effective methods and closely-guarded secret techniques through years of practice and study, and I've created a practical system that people like you can use to achieve great success in lucid dreaming.

I don't believe in coincidences, and the fact that I came across the forgotten secrets of lucid dreaming meant that I had to help others.

I had to help others travel to unknown galaxies, receive answers to life's deepest questions, have incredibly profound spiritual experiences, and even feel what it's like to ACTUALLY BECOME the music of a composer like Beethoven…

I want the whole world to experience the absolutely breathtaking ride of lucid dreaming.

That's why I've created a step-by-step blueprint that everyone, including you, can follow.

It's easy, entertaining, and it will help you control your dreams at will so you can finally transform your life for the better.

Lucid Dreaming Video Course

    Sean, the creator of Lucid Academy has managed to bring together years of experience and the best techniques to learn to lucid dream all in a simple, straightforward package. Last I heard, he's somewhere in India or Asia right now learning under an Indian Yogic master of lucid dreaming. I highly recommend you check out his latest course, Lucid Dreaming Mastery. You simply won't find anything like it.

Module 1: Introduction to Lucid Dreaming

Everything You Need To Know To Get Started

You'll receive the background framework you need to know to understand: how dreaming works, how your brain works in various states of consciousness, and common questions about lucid dreaming.

Unit 1 – A Quick Start Guide that will give you the quick and easy info on how to use the course.
Unit 2 – What You Can Look Forward To in this Course and how it will benefit your life.
Unit 3 – Frequently Asked Questions that will quickly solve any doubts you might have.
Unit 4 – Brief Science Lesson and History of Lucid Dreaming so you can learn how Lucid Dreaming was discovered and the solid science behind it.
Unit 5 – The Stages of Sleep. You'll learn the exact mechanics of your brain while you sleep and a secret to scientifically hack your naturally cycles for your own benefit.
Unit 6 – Brainwave Frequencies and States of Consciousness. Find out how these crucial factors are essential to successful lucid dreaming.

Module 2: Goals and Motivation

Goals + Motivation = Success

Harvard MBA studies show that only 3% of people set goals in the right way. But those 3% make 10X more than the rest of the 97% who don't know how to set goals. We've taken this lesson and applied it's staggeringly powerful effects to lucid dreaming training. Do you want to be in the top 3% of lucid dreamers and have 10X more lucid dreams?

Unit 1 – How to properly set your goals. Learn insider goal-setting techniques that will drive to success in every aspect of your life
Unit 2 – The Triangle of Commitment. Discover these three parts of the triangle that will ensure anything you set your mind to will manifest.
Unit 3 – Creating the Proper Motivation. Effective and forgotten techniques that solve the hardest part of lucid dreaming: motivation.
Unit 4 – Cheatsheet for Busy People. Your distilled cheatsheet of all the crucial lessons from the module.

Module 3: The Foundational Practices

Create Your Rock Solid Foundation

If you want to build a house, what's the first step? Build your foundation. Those who build a solid foundation in lucid dreaming sustain their lucid dreaming success way longer than people who try to always cheat and take the easy way out. Invest in your foundation and it will pay off in huge ways.

Unit 1 – Boosting Dream Recall. Discover the techniques that will help you to boost your dream memory, giving you extraordinarily vivid experiences.
Unit 2 – Prospective Memory: The Forgotten Jewel. You get access to the most powerful and easy technique that can supercharge your lucid dreaming success.
Unit 3 – Am I Dreaming?. I'll leave this section a mystery for now. You'll have to find out for yourself what's inside…
Unit 4 – The Day Cleanse Technique. A 5 minute technique that dissolves all the stress and anxiety from your day.
Unit 5 – Your Dreaming Temple. You're making a huge mistake right now that's damaging your chances of lucid dreams. This unit reveals your mistake and how to transform it into a lucid dreaming enhancement.

Module 4: The Master Technique

In-Depth Guide To Master The Most Powerful Technique

Stop confusing yourself with 4,234 techniques. This is just a distraction and will keep you stuck in a rut, wondering why you aren't having lucid dreams. Put all your effort and focus into the most potent technique available. Get in-depth video instructions you simply can't find in even the best books on lucid dreaming.

Unit 1 – Mastering Techniques for Success. Find out why the techniques you've tried haven't worked, and how to truly master a lucid dreaming technique.
Unit 2 – The Most powerful Lucid Dreaming technique. An in-depth, comprehensive guide to the technique that has been proven to work for hundreds of thousands of people across the world.
Unit 3 – Five Steps to Success. 5 Simple Steps. Easy, quick, and fun. The result? Lucid Dreams.

Module 5: The First Month Schedule

Your Schedule To Achieve Lucid Dreaming Within 30 Days

I'll guide you by the hand with a cheatsheet for your first month of practice. All you have to do is follow the steps provided, practice with focus, and you'll open the doors of the incredible world of lucid dreaming. No more guesswork. Just follow the schedule.

Here's What Our Students Are Saying…

Our Ironclad 60 Day Money Back Offer

Lucid Dreaming Video Course

We're ready to prove everything we claim. Download The Product right now, and see for yourself. If you don't have a lucid dream or make any progress in the next 60 days, I don't want your money, and I'll give back every penny back to you. No hassles, no risk. 100% Money-Back Guaranteed.

I was originally going to charge over $500 for this online workshop, which would still be a steal for the incredible whiteboard animation videos alone.

But….I created Lucid Academy because I wanted to offer lucid dreaming to the entire world.

I wanted to make it accessible to everyone, so I decided to cut the price of the course from $500 to less than $100.

The course costs less than a couple nights out on the town with friends, and you'll get something that can bring you joy and incredible thrills for the rest of your life.

Now this price could be taken down at any point and be made a monthly fee, so take action now while it's still available.

Originally $500…

now only 77

(the price will be going up)

Over the next 2 months, I will hold your hand and show you exactly how to achieve the greatness you've always had inside you. Here's how The Lucid Dreaming Mastery course works: it includes 6 Modules and 23 animated videos just like the ones above.

You'll get a step-by-step (walk-you-by-the-hand) training that is guaranteed to get you where you need to go. By the time you're done, you'll be experiencing stunning lucid dreams, having breathtaking adventures, and eye-opening spiritual experiences.

Want Bonuses? Here's 4 For You…

These potent and powerful tools are boosts you can use at any point on your lucid dreaming journey.
1. The X Chain Method
A forgotten method of manifesting your desires in life. You get a concise technique for learning any skill, achieving any goal, and removing any bad habit.
2. Free Lucid Dreaming Software
I'll show you how you can get both free and paid software that is extremely useful and will help to enhance your lucid dreaming experience. This is an exclusive, high-quality 7-page report.
3. Subconscious Power Words
A method that uses simple and powerful words that will positively affect your subconscious so you can dramatically improve your lucid dreaming experience.
4. Secret Bonus
An eye-opening secret bonus that you'll simply have to see for yourself…